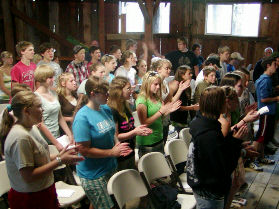 Welcome to Mazama Bible Camp

Mazama Bible Camp is a rustic camp in the beautiful North Cascade Mountains of Washington State .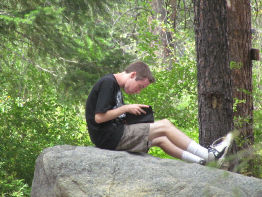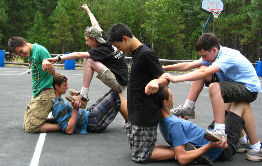 The purpose of Mazama Bible Camp is to provide an affordable camp facilitiy where Christians may share the word of God and the Gopel of Christ in the midst of God's great wilderness creation.


Outdoor Activities


Mazama Bible camp is located on the edge of the North Cascades National Park. Just three miles east of Mazama, WA and 11 miles west of of the western themed town of Winthrop.   There are opportunities for Mountain biking, Rock climbing, Hiking, Fishing, Kyaking or just about any other outdoor activity possible.

Summer Camps


Mazama Bible Camp offers summer camp opportunities from June through August.  Each week long camp program is administered by a particular sponsoring church.  Check out the schedule page on this website for details.